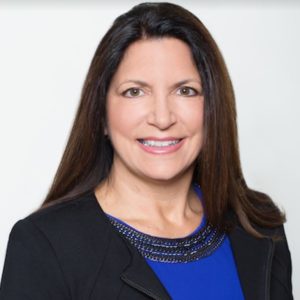 After 30 years transforming employee operations for various companies, as well as transforming herself into a top-performing human resources executive, Marie decided to pursue her passion for people and founded ProTilly with the mission to guide like-minded individuals, leaders, & businesses reach their success.
"I cannot say enough in regards to Marie Chindamo's efforts in assisting me to obtain a new position with a new company. Her coaching and recommendations in laying out a tactical program enabled me to be exactly on track for this position.  She aided me in getting an offer from this company that I had been speaking with for a several weeks.  She was able to point out my career accomplishments and presented me a way as to how I should showcase them to my new employer.  I have engaged other job coaches, however none of them were able to guide me as well as Marie did." 
"Before approaching ProTilly, we had spent many unsuccessful months trying to fill a senior position on our own.  Almost immediately after communicating our needs to Marie, she took the talent search off my plate.  I was kept in the loop every step of the way, and in a short time, she delivered a small group of highly-qualified people to me for a final decision.  I was able to make an offer within just a few weeks to a candidate who I am proud to have on my team.  I was so impressed by the ease of this process that I continue to utilize ProTilly to fill needed positions and would recommend anyone to do the same. My experience with Marie has been nothing short of extraordinary, and I cannot thank her enough for sharing her skills and expertise to help my company."
"Even with 10+ years of professional experience, I found useful information in this seminar, particularly the tips on skills presentation and first communication with potential employers. The next day, I revised my cover letter and resume and immediately saw an increase in responses from employers."

Leadership Coaching & Development
Change Management
Culture Refinement
Performance Metrics
Compensation & Incentives
Organizational Audits
Candidate Search Support
For each of our clients, we start by working with you one-on-one to identify your passion and your purpose. We believe that in order to succeed, we must look into ourselves to find the root of why you want to reach your goal and how you will leverage your strengths to excel.
What gets you out of bed in the morning, why do you want to do this?
How are you going to leverage your passion to accomplish your goal?
Once we establish the foundation of the change you seek, it's time to embark on preparation.  ProTilly will guide you through an in-depth behavior & psychological assessment to gain a better understanding of you or your team's strengths, habits, barriers, and opportunities.
Whether you are looking to advance yourself or a business, the people who surround you play an important role in your success.  We will show you how connecting with these people build confidence, connections, and insight on how to achieve your goals.
The information that is gained throughout this process will act as building blocks in a tailored, effective action plan guaranteed to drive results.  We will not only provide a strategy to integrate the plan into your daily operations, but we will also provide dedicated support to you or your team to ensure successful implementation and development.